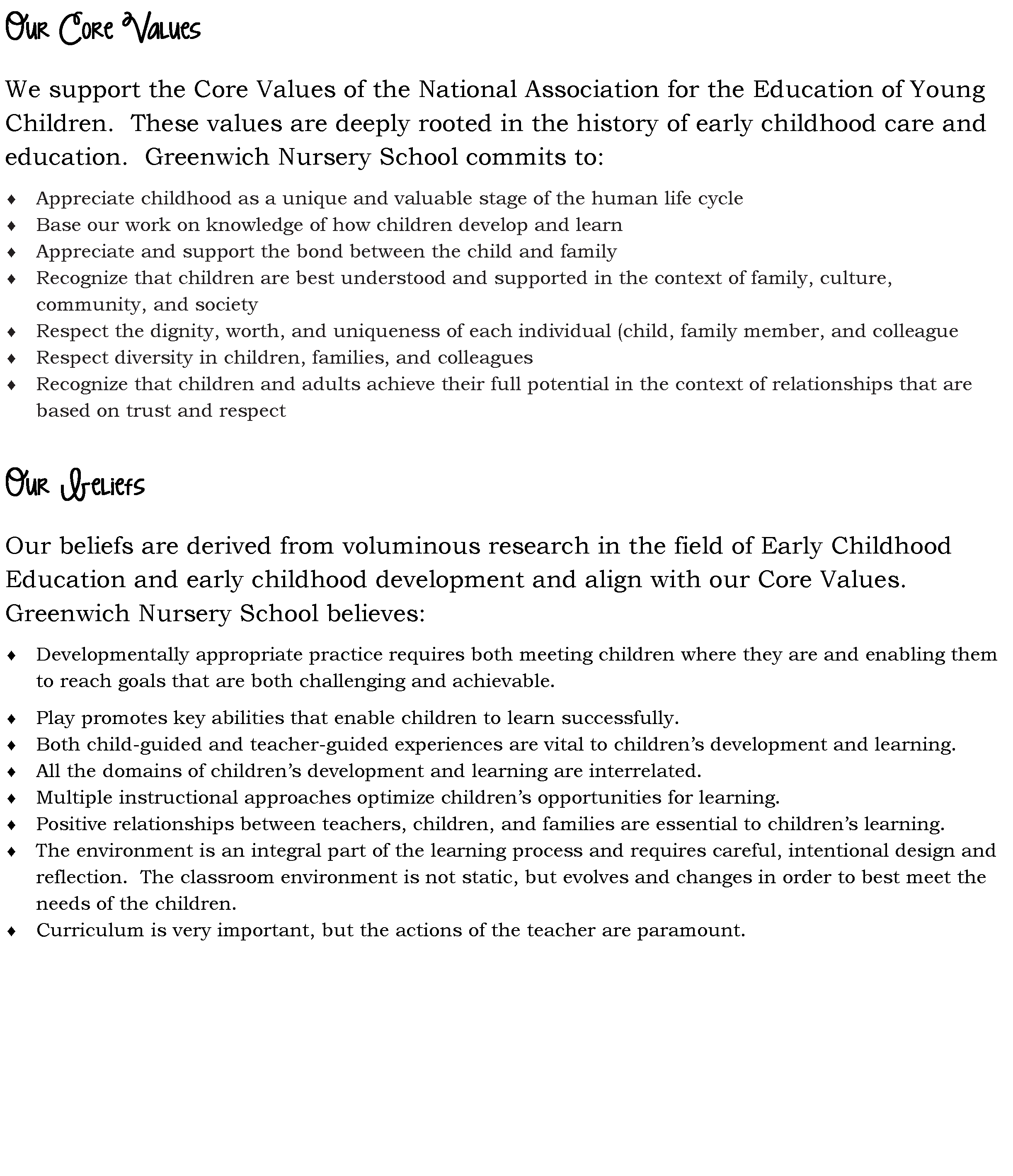 Greenwich Nursery School
17 Greenwich Church Road
Stewartsville, NJ 08886

Phone: 908-479-6886
Fax: 908-479-4269
Email: director@greenwichnursery.com
Let us know if you are interested in coming in for a tour by calling 908-479-6886 or email director@greenwichnursery.com

We will be opening a 2.5 MW Class in February 2024, please let me know if you are interested!​​​​ The registration form for this class is under 'Registration/Forms' tab.
​

​​
23-24 Classes:
23-24 Afternoon Enrichment
(Note you do not need to be a GNS student to attend)
Ages: 3,4, and 5
​
Mondays for 4/5 year olds: STEAM Adventures
Tuesdays for 4/5 year olds: Exploration in Art
Wednesdays for 3/4/5 year olds: Music Together
Thursdays for 3/4/5 year olds: Amazing Athletes​​​​​​
​​ ​​If you would like to tour our school, please email director@greenwichnursery.com or call Amy Andersen, Director of GNS at 908-479-6886.